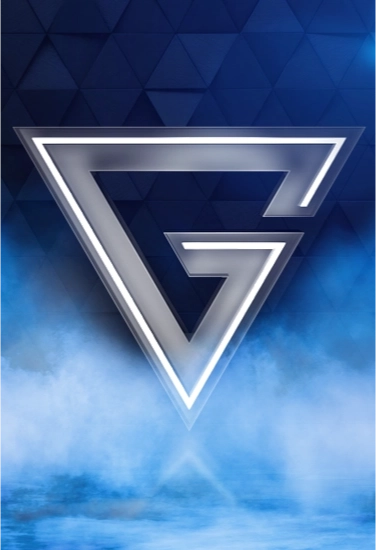 Q and A with Stormcraft Studios
2022-10-18
Chief Product Officer, Andy Booth, discusses Stormcraft Studios' latest release, Thunderstruck® Stormchaser with Terence Igesund.
Games Global's very own Chief Product Officer, Andy Booth, sat down recently with Stormcraft Studios founder and Executive Producer, Terence Igesund, to talk about their upcoming release Thunderstruck® Stormchaser and what players can look forward to in this fourth instalment of the series.
AB: Terry, thanks so much for joining me today! Let's dive straight in and talk about Thunderstruck! Can you take us back to the beginning, where did this all start?
TI: Always a pleasure, Andy! I was very fortunate to be in the room at the birth of the online gaming industry back in 1996 and have been creating and producing games for the online market for over 26 years now. Needless to say, there have been a lot of industry firsts along the way as well as many opportunities to work with amazingly talented people and collaborate on many high profile brands in the entertainment industry.
Including Fantastic 7s – the very first online slot game – some of the titles that I am most proud of are Lara Croft Tomb Raider™, Thunderstruck® 1 & 2, Mega Moolah, Jurassic Park & Jurassic World and of course Immortal Romance… just to name a few. There have been many exciting changes in our world over the past few years, and I am now the Executive Producer of Stormcraft Studios, supplying exclusive content to Games Global. Fortunium was the first game we launched under the new studio brand back in 2016 and since then we have focused our efforts on the development and extension of well-known brands, most notably being Thunderstruck®.
It's incredible to think that two decades have passed since we launched the original Thunderstruck® title back in 2003. I remember working on the game like it was yesterday – little did we know that we were busy creating a brand that would evolve into an industry blockbuster! Thunderstruck® was the first online slot with a free spins feature. Thunderstruck® II was the first multi- bonus slot that saved the state of game, allowing a player's progression along a trail to be saved, which was an industry first.
Considering the success and fan base of Thunderstruck®, the decision to produce a third follow up game was not taken lightly. Taking inspiration from the movie industry, we decided to reboot the franchise by reimagining Thor and the Thunderstruck® universe in 3D as well as producing an epic soundtrack to support the features and mechanics. Thunderstruck® Wild Lightning became a commercial record breaker on launch and created the platform for the brand to evolve into a legitimate slot franchise.
AB: We'd love to hear more about this latest instalment. What can you tell us about Thunderstruck® Stormchaser?
TI: Stormchaser is the next chapter in the Thunderstruck® franchise. It is a beautifully crafted 1024 ways slot game featuring exceptional 3D and hand-painted artwork. The visual experience is accompanied by an awesome original soundtrack, combined with innovative slot features and game mechanics. As with Thunderstruck® Wild Lightning, the game is supported by a strong narrative and back story, which is outlined and explained in the teaser trailer, and then elaborated on further in the lyrics of the songs. Make sure to check out our social media for all the details.
AB: You are well known for some amazing soundtracks from Immortal Romance™ to Thunderstruck® Wild Lighting. Can you tell us a bit more about the soundtrack for Thunderstruck® Stormchaser?
TI: For Thunderstruck® Stormchaser, we composed and wrote a number of new songs to accompany the narrative and support the different features of the game.
The title track in the base game playlist is called Ascension – I wrote this song from Thor's perspective and it tells the story of how he came to ascend the throne of Asgard. The second base game track is called Belonging, and tells the tale of Thyra, the powerful Goddess of Wildstorms. Both songs are evocative rock ballads designed to support and not distract from gameplay. That said we have also included instrumental versions of both songs in the playlist for those that would prefer a more subdued media experience. We had a lot of fun writing the track for Free Spins, which evolved into more of a hype song with a pop rock feel. It's all about excitement and thrill, because after all, the game is called Stormchaser!
AB: Thunderstruck Stormchaser looks absolutely epic and we are loving the balance of features, audio-visual experience and game play. What are you most excited about in the new game?
**TI: **The hint is in the name 'Stormchaser'… it's all about chasing the Wildstorm, which is achievable in base game and free spins this time. The popular Rolling Reels™ also features in the base game and Free Spins, where combinations of multiplier symbols can be awarded in the new Multi-Chase™ feature. Winning multipliers are banked during Free Spins, creating epic win potential.
Landing three or more Scatter Hammer symbols will activate the Asgardian Wheel of Fortune. Spinning this golden device will determine your number of Free Spins, your starting multiplier, as well as a mystery number of Wildstorm tokens. During Free Spins, keep an eye out for any Scatter Hammers that land, as they award Wildstorm tokens which are collected throughout the Free Spins feature. Collecting enough tokens can award you up to 3 Wildstorm features in a row at the end of Free Spins, where Thyra – the goddess of Wildstorms – can turn up to 5 reels wild.
And of course, the soundtrack is fantastic. Thunderstruck® Stormchaser builds on the award-winning soundtrack of Thunderstruck® Wild Lightning, weaving the same modern rock feel through a new narrative. Players can choose from four tracks in the base game, each echoing the epics of Thor and Thyra, our Goddess of Wildstorms. Exemplifying the attention to detail and high production quality that is now synonymous with the Stormcraft name, the thunderous and commanding Thunderstruck® Stormchaser soundtrack is sure to keep players engaged.
AB: We know you are always thinking and working on new games and new sagas for our favourite characters. Are the cogs turning for the next chapter of the Thunderstruck® Saga?
TI: Absolutely! I have the narrative and the new characters for the next two chapters in the Thunderstruck® franchise already figured out in my head. However, they will have to wait, because currently all my attention is focused on finalising Immortal Romance™ 2. Enough said!