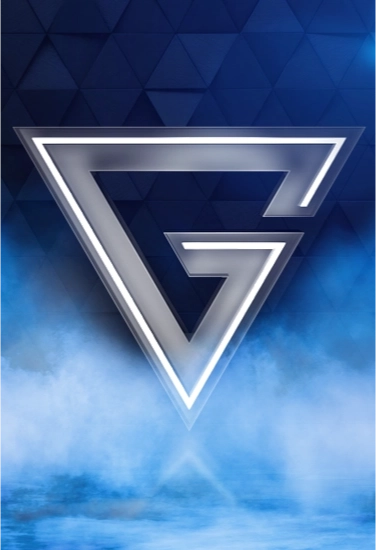 Developing engaging content for localised audiences
2023-03-03
Our Chief Product Officer, Andrew Booth, talks local insights with industry publication, Gambling News.
Read the full Q&A below, originally printed by Gambling News on 2 March, 2023.
With 36 exclusive studios operating worldwide, do you feel Games Global has a strategic advantage over its competitors when it comes to analysing player preferences and creating content for specific markets?
Most definitely. The number of exclusive studios we collaborate with encapsulates our mission to have a diverse and innovative content offering. Having this array of content enables us to provide various themes and mechanics to keep our players engaged with our products. It also means we can provide our customers with everything they need to run a successful casino product all under one roof, regardless of which markets they are operating in.
A big bonus for us is possessing local knowledge by having members of our talented teams in each jurisdiction. Having a better understanding of the trends, demographics, and which titles are enjoying success in various markets benefits us and our partners and keeps us in touch with the needs of players.
Have you been able to identify regional trends when it comes to game mechanics, if so, are there certain types of games you know will work in one jurisdiction, but not others?
We have found that the best-performing titles resonate with players across all markets, in large part because of the math and mechanics within the game and how they entertain players, whether that be because of the theme, graphics or gameplay itself.
There are however some notable trends for certain jurisdictions. Video bingo games are, for example, extremely popular in LatAm, while the Netherlands and Spain enjoy familiarity with land-based games that have been designed for online audiences.
Unsurprisingly, our local studios enjoy most success in their own markets as they can tap into the preferences of the audience and design content that appeals to them specifically. Additionally, we are constantly analysing data to see which titles are performing well, which helps ensure we are providing relatable content for different audiences.
Do you rely on certain studios to create games for certain markets, or do you assess where each game will thrive once it's been developed?
A bit of both to be honest. Some of our studio partners may have more local knowledge or experience in creating specific game types for certain markets, such as video bingo titles in LatAm. We also utilise strong math engines in order to find themes and trends that may resonate in certain markets. As a result, our studio partners develop titles that we feel can resonate with audiences globally, but we particularly want it to perform well in a certain market.
It goes without saying that local studios will have a better understanding of their home market, but in the end it's the players who decide whether a game is successful or not. We don't have a crystal ball to see into the future, but our ability to predict success is getting better through our research and data analysis.
We use data to assess demand and, combined with our increasing level of knowledge of player preferences, we are able to provide relevant content to keep players engaged and entertained.
Games Global exclusive studios have a number of new games coming out in Q1 including titles developed by Just For The Win, Snowborn Games and Triple Edge Studios. Which of the upcoming games have caught your eye the most?
We have a lot to look forward to at the start of 2023, and have a host of exciting new content due for release. It is hard to pick just a few titles, but some that I'm particularly excited about are Snowborn Games's Masters Of Olympus™ and Trojan Kingdom from Just For The Win, but that really is the tip of the iceberg. It will be great to see these new titles hitting the market hot on the heels of Gold Blitz™ which has shown amazing results with great feedback from players and operators.
Fire and Roses Joker™ looks to be another winner with excellent performance stats shown in the exclusive release, Gallo Gold Bruno's Megaways™ is off to a flyer in Italy and wider markets, Tippy Tavern™ looks set to be an evergreen classic, and many more will be added to our growing portfolio in Q1 and together promise to bring unique, entertaining experiences to players. We expect Northern Lights' Bison Moon™ to be a very popular title, offering memorable visuals and the potential for players to win up to 12,500x their bet!
Games Global enjoys a strong reputation for developing legendary jackpots such as Mega Moolah and WowPot! Are these games sought after in every jurisdiction they're available, and are there more jackpot titles on the horizon?
Absolutely. Big jackpots greatly appeal to players in all markets where we offer them as they bring a heightened level of excitement. In truth, though, our jackpot titles are terrific games to play, which makes them even more attractive to players than the jackpots alone. We continue to pay out the largest jackpots in the industry with Mega Moolah recently paying out €6.7m and WowPot! at the time of writing sitting at a potential record breaking €20.6m.
We are constantly introducing new titles into our progressive jackpot network, which has seen huge success as the pots accumulate across numerous markets to offer huge prize potential. As new markets open, we have to adhere to local regulation and it has been fantastic to see how well Maple Moolah, the Gold Factory version of Mega Moolah, has performed in Ontario, our first ring-fenced market with others to follow.
The demand for flexible jackpots is always increasing from operators as new jurisdictions open up, and there is so much scope for our network to expand. We always look to introduce brand new titles, specifically created for jackpots, as well as finding innovative ways of bringing jackpots into existing titles. We have some fantastic new game types that we intend to introduce into our jackpot offering soon, so watch this space to find out more!