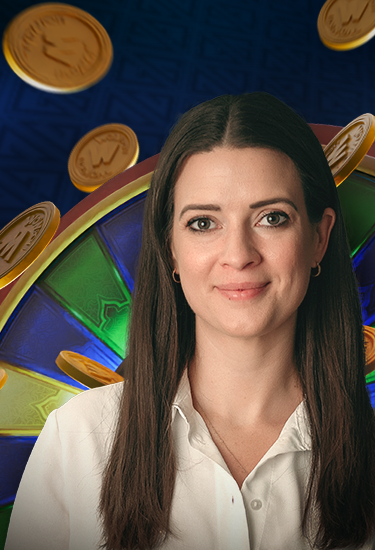 Games Global's WowPot!™ – an industry sensation
2023-07-17
Games Global's WowPot!™ jackpot is set to smash a new record as the epic progressive exceeds €30 million and gets ready to drop at any moment. Games Global's Chief Revenue Officer, Julie Allison, discusses what puts the Wow-Factor in WowPot™.
WowPot™ has been one of the industry's largest progressive jackpots since it came on the scene in 2020. Since then, it's paid out over €160 million across 4.4 million wins.
With a total of almost €30 million awarded to more than one million players this year so far, it's been a huge thrill for us to watch the tickers continue to climb over recent months as we eagerly anticipate a massive drop when it eventually goes, and even a new world-record if won in a major currency.
WowPot's Wow-moments
Games Global's progressive jackpot network is known for paying out the biggest wins most often, paying out some of the industry's largest eight-figure-sums and hitting more frequently than any other progressive jackpot offering.
The previous record win for the industry is currently held by Games Global's Mega Moolah™ progressive jackpot, at €19.4 million (EUR currency equivalent). This was set in April 2021 when a player triggered the gargantuan sum playing Absolootly Mad™: Mega Moolah™.
As we watch the WowPot!™ total tick on up, it's given us the opportunity to reflect on some of the greatest moments from the jackpot to date.
Since it was first hit in 2021, the WowPot!™ jackpot has dropped six times, with players from around the world winning huge amounts as Games Global's content continues to resonate across many markets.
These WowPot!™ winners have come from all corners of the globe, with the last winner being crowned in December 2022. Of the six winners, five have become multi-millionaires, after hitting the jackpot across four different WowPot!™ games.
April 2021 was big month for WowPot!™ as it saw not one, but three momentous 'Wow' moments. Not only was the Mega jackpot hit for the first ever time on 14 April 2021, but the winner also took home the biggest WowPot!™ prize to date of over £15.1 million (€17.5 EURO currency equivalent) which at the time was also the largest online jackpot win in history – all this from just an £0.80 bet on Book of Atem WowPot!™. Completing the trifactor, the Mega jackpot struck again for a second time in under a week on 19 April, paying out €2 million+ on Sherlock & Moriarty WowPot!™ and emphasising that it really can explode at any minute.
With the total now continuing to tick up in the early 30-million-Euros, it's anyone's guess where and when it could hit next!
What creates the Wow-factor?
The success of WowPot!™ comes down to several different elements, but the core of its appeal is relatively simple – that we pride ourselves on innovation and creating feature-rich, engaging content that resonates with a broad player base.
The growth of the WowPot!™ series has been great to see over the past couple of years. It now encompasses over a dozen games from our exceptionally talented and diverse exclusive studios, with the likes of Queen of Alexandria WowPot!™ and Sisters of Oz WowPot!™ performing particularly well. We're continuously adding to the series to keep the jackpot fresh for players, adding Wolf Blaze WowPot!™ Megaways™ and The Finer Reels of Life WowPot!™ to the roster recently.
Many of our iconic progressive slots enjoy top positions in casino lobbies, not by luck, but because they're fantastic games and players genuinely enjoy them.
What Wow-moments can we expect looking ahead?
We see huge potential for the future of progressive jackpots and are always looking at new ways to expand and grow our jackpot offering, whether that's by increasing the starting seed on our Mega Moolah™ jackpot - as we did last May, or introducing new jackpots to the market as we will be imminently! The truth is we're always upping the game with our progressive jackpot network, but that's what makes it so epic.
The big difference with progressive jackpots from Games Global are that they can not only be hit at any time, on any size bet, but that they can also strike on an ever-growing range of connected games.
WowPot!™ now takes pride of place in fourteen very different Games Global titles, with Triple Edge Studios' Ancient Fortunes™: Poseidon WowPot!™ Megaways™ awarding half of all Mega wins. Combining the mighty power if two legendary gaming mechanics, with the creative talents of the Triple Edge team, it's not difficult to see why players are attracted to this epic gaming experience.
What an exciting year it has been for WowPot!™ so far, but there are 30 million reasons (and counting) why best is yet to come! With an ever-growing abundance of wow-moments to look forward to, we're all keeping a close eye on the tickers as we gear up to welcome the next multi-millionaire to our WowPot!™ hall of fame.