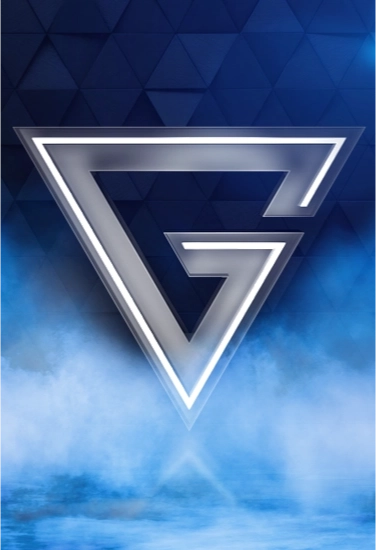 Discover ICE the Games Global way
2023-02-08
There's a storm a-brewing in anticipation of our inaugural ICE event.
As the excitement for ICE 2023 continues to build, Games Global CEO, Walter Bugno, caught up with Sam Gasgoyne on iGaming FM's Going Global podcast ahead of next week's event. Click here to listen to their discussion about the journey so far, what to expect from the Games Global camp this year, and what it means to strive to be The One.
Games Global is gearing up for its first-ever ICE showcase this year and we couldn't be more excited! With less than a week to go, there's a real buzz around our global hubs as we put the final touches to what is sure to be an impressive entry into the world of ICE for Games Global.
With an impressive agenda packed with some spectacular extras, we cannot wait to showcase our global studios, legendary content, and iconic brands throughout the week.
Expect the ultimate Games Global experience with legends at every turn at stand N5-120 in the famous ExCel London as we highlight our 2023 roadmap through live game demos and in-person events. There'll also be some recognisable faces around the stand as industry-renowned streamers give a unique end-user take on the epic new content and will be joined by a number of our studios showcasing their up and coming games. Keep an eye out for these sessions through the day – in person and online!
This year we'll also be hosting a Games Global Sunborn Yacht Takeover at ICE 2023, featuring our Studio Boulevard experience, spotlighting 27 of the studios which develop games exclusively for Games Global. Guests can expect a VIP experience as they amble the boardwalk and immerse themselves in the sights and sounds of the Games Global studios.
Cast your eyes over the plans for Studio Boulevard below. As ICE 2023 gets ever closer, we cannot wait to share what is sure to be a fantastic, never-before-seen iGaming showcase!

We're proud to announce that Games Global will also be sponsoring the International Gaming Awards 2023, taking place on Monday 6 February. With so many of our exclusive studios reaching the finals across 5 different award categories, particularly amongst such fierce and talented competition, we're honoured to take part and cheer on the creative minds behind some of our most iconic content.
Games Global can't wait to welcome you aboard! Come see us on stand N5-120 or join us for the ultimate VIP Games Global experience on the Sunborn Yacht. Don't miss out on your chance to experience Studio Boulevard in all its glory. Spaces are strictly limited so speak to your Partnership Manager today to secure your place.
<iframe style="aspect-ratio: 16 / 9; width: 50%; margin-left: auto; margin-right: auto" width="560" height="315" src="https://www.youtube.com/embed/oPXpYU6IXWc" title="YouTube video player" frameborder="0" allow="accelerometer; autoplay; clipboard-write; encrypted-media; gyroscope; picture-in-picture; web-share" allowfullscreen></iframe>
.